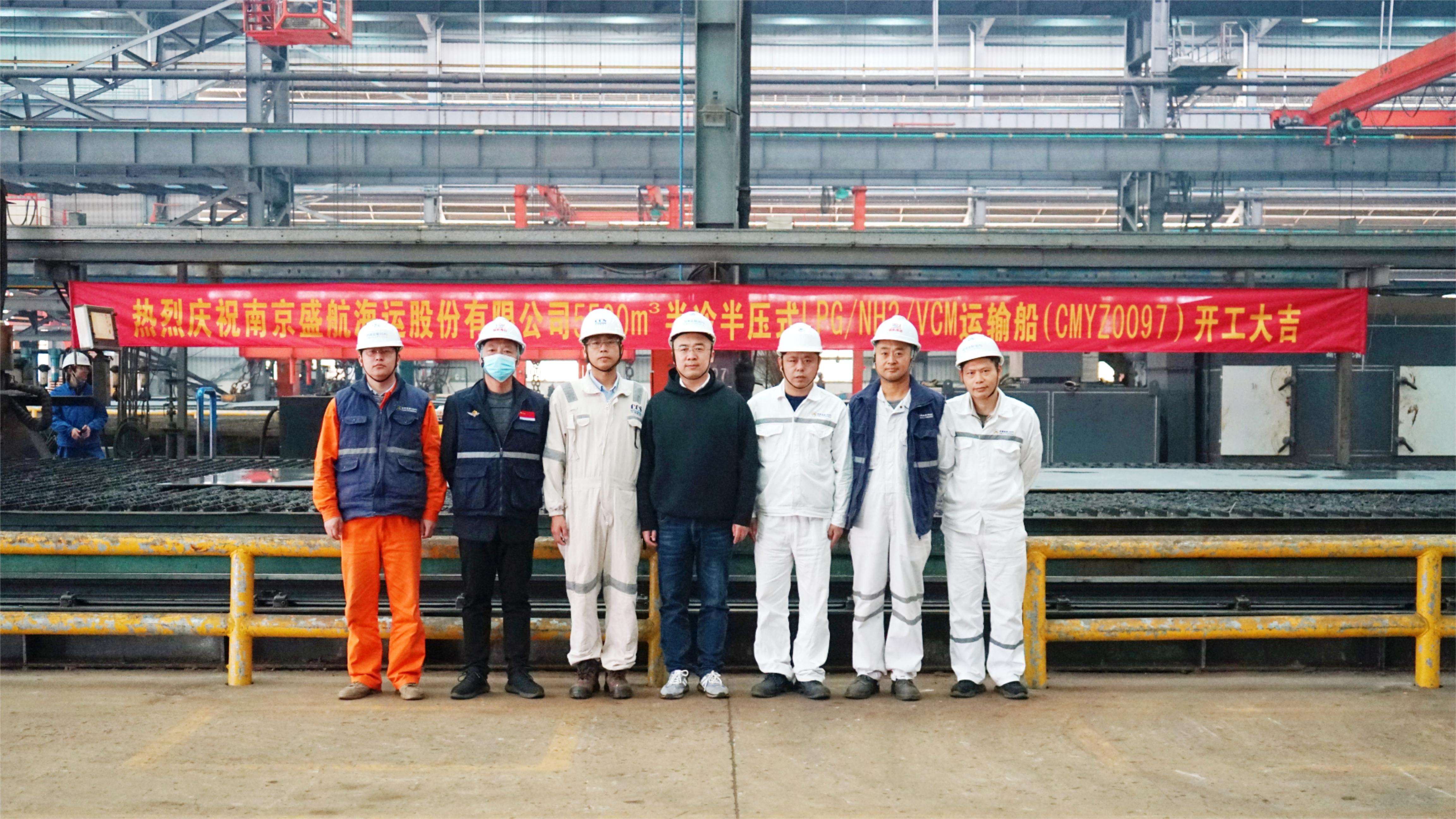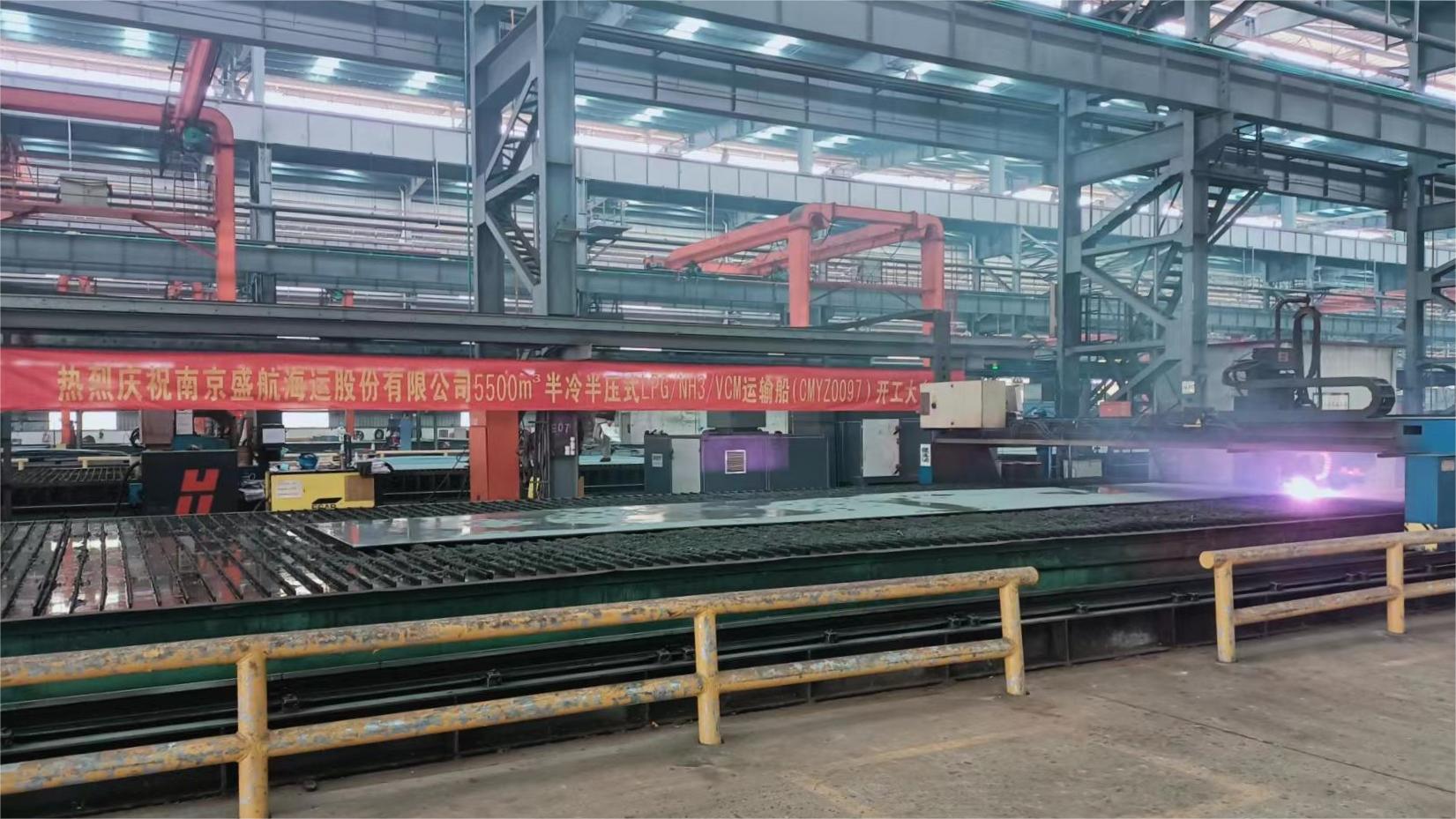 On November 18, 2022, Shenghang Group's 5500m³ semi-cooled, semi-pressurized LPG/NH3/VCM carrier has officially started to be constructed in China Merchants Jinling Shipyard in Yangzhou.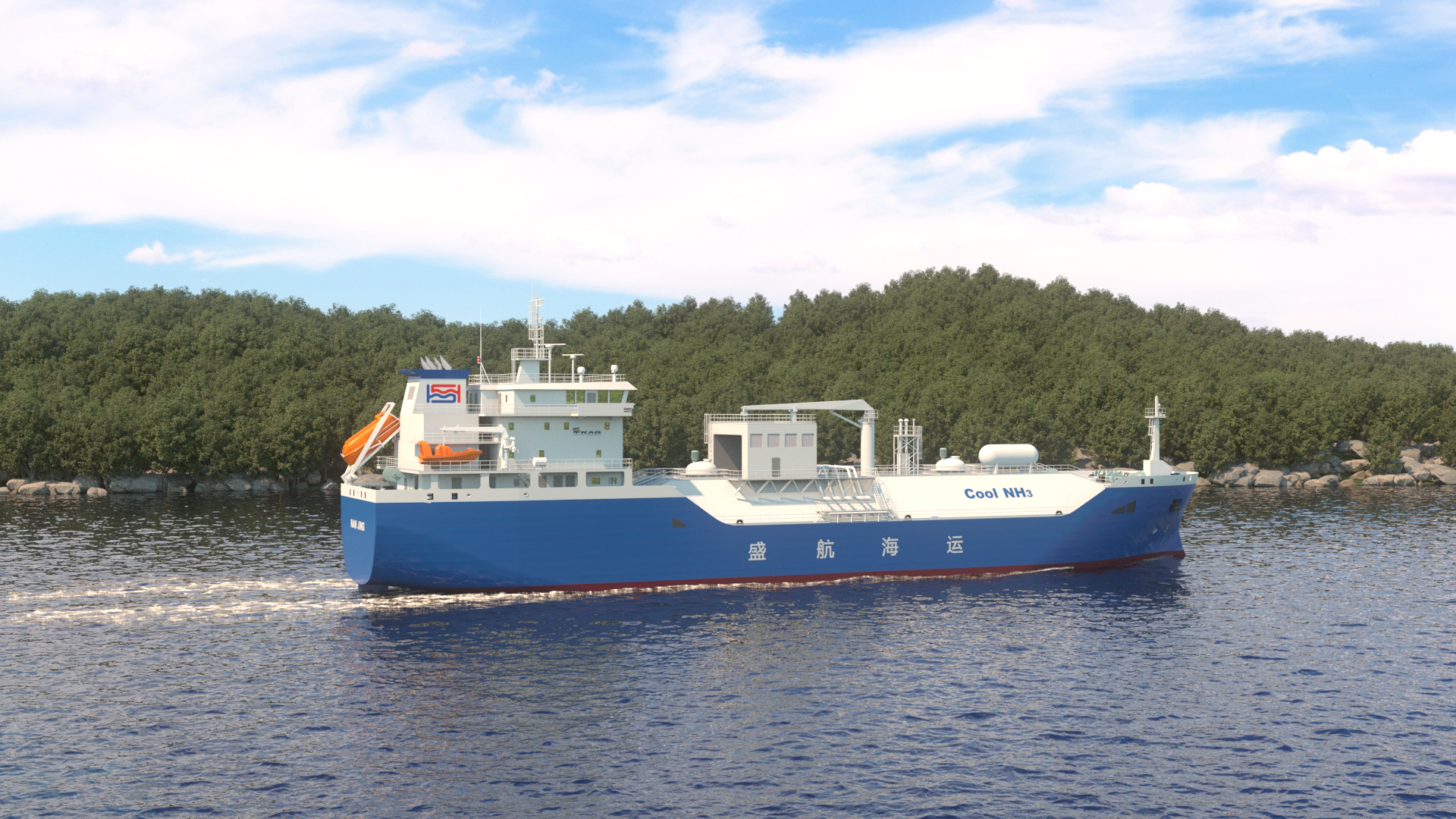 The total length of the new ship is 99.99 meters, the width is 19 meters, and the depth is 9.8 meters with Chinese flag as well as CCS Classification Society. The NOX emission meets the IMO TII and China C2 standards. The CO2 emission meets the IMO EEDI Phase III requirements with the ability to operate both domestic and foreign trade.
The ship is designed in accordance with the unlimited navigation area, and the main navigation area is the domestic coastal area, the middle and lower reaches of the Yangtze River, Northeast Asia and Southeast Asia. The liquid cargo system is equipped with two IMO Type C independent cargo tanks with a design temperature of -48℃~45℃. The ship is equipped with an advanced cargo reliquefaction device. The main cargo transported includes liquid ammonia, butadiene, propylene, propane, LPG, VCM, etc., which has high cargo adaptability and operation flexibility.
This ship is the first ship constructed by Shenghang Group in the field of liquefied gas transport/liquid ammonia, and also is an important part of Shenghang Group's development in the field of clean energy supply chain. Shenghang Group will continue to develop in the field of new energy through the application of new technologies and new ship types, and contribute to the realization of carbon peak and carbon neutrality.