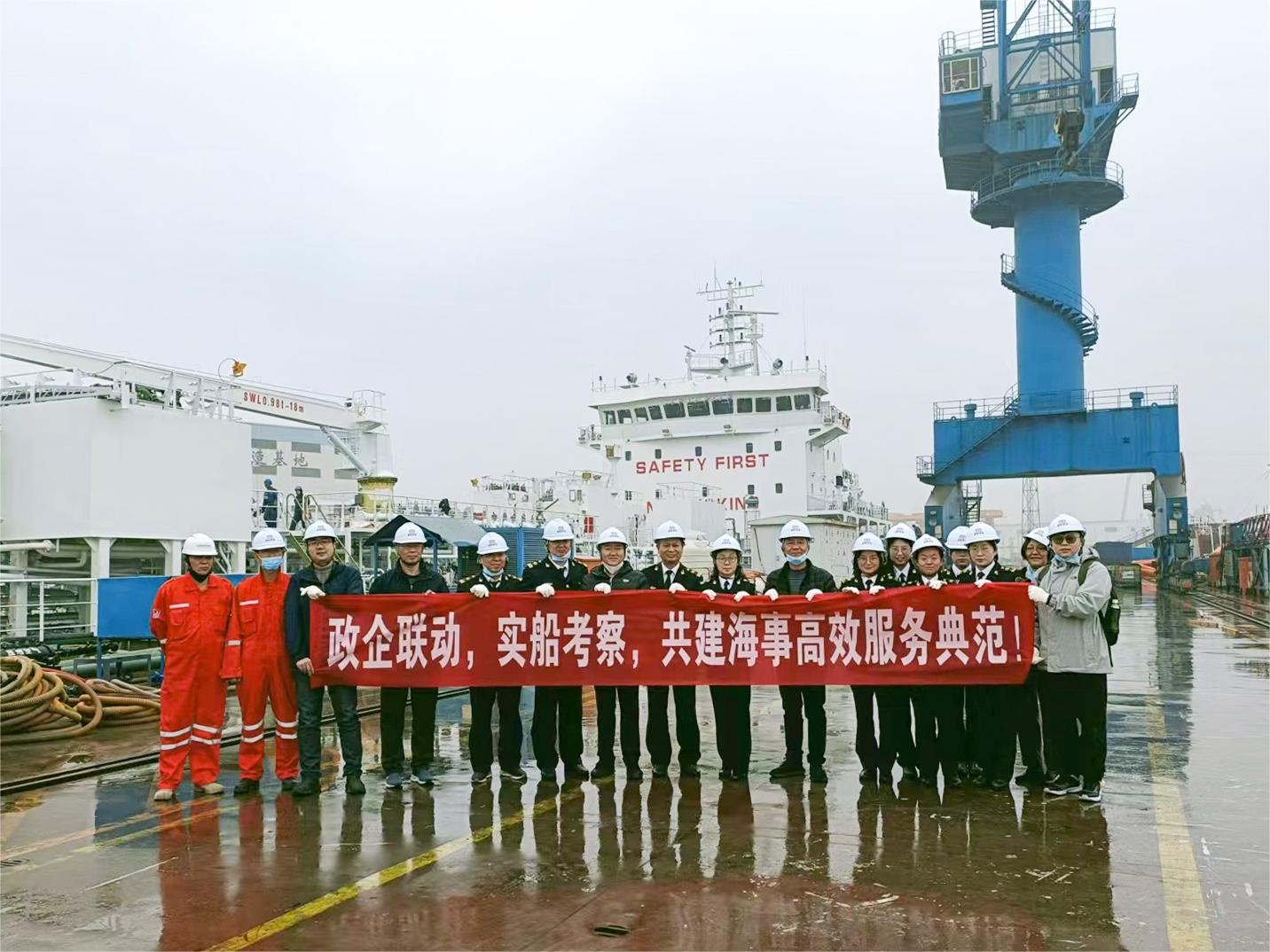 On November 19, 2022, the company personnel and the Affairs Center of Nanjing Maritime Safety Administration (MSA) went to China Merchants Jinling Dingheng Shipyard to visit the company's newly-built ship "SHENG HANG HUA 6".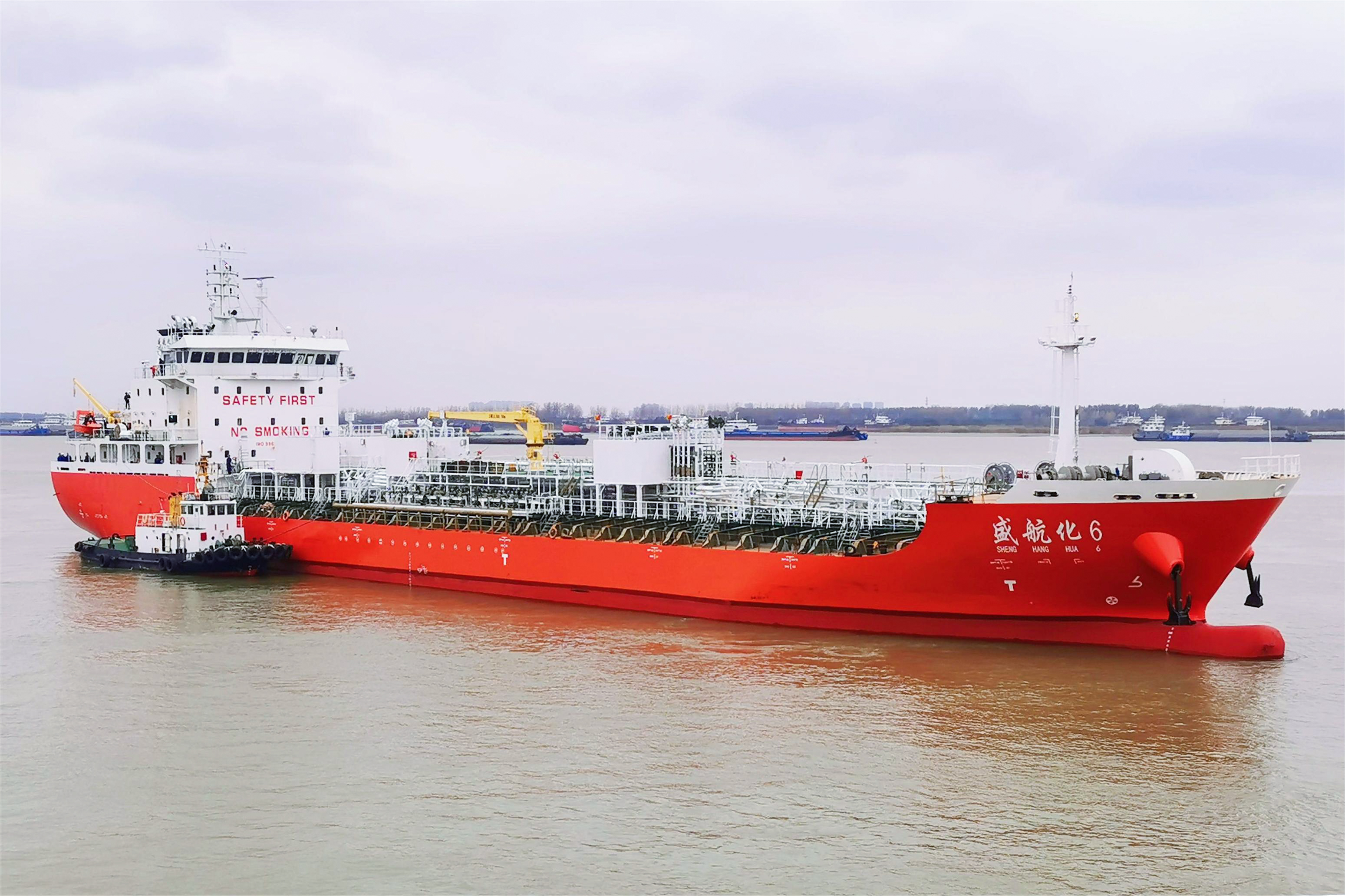 "SHENG HANG HUA 6" is a newly built chemical tanker of 7450 DWT with double-phase stainless steel and high-purity nitrogen production equipment, which can protect the cargo and ballast tanks with nitrogen, which is suitable for PO, MDI and TDI and other high-end fine chemicals. It represents the top technology level of bulk liquid chemical ships.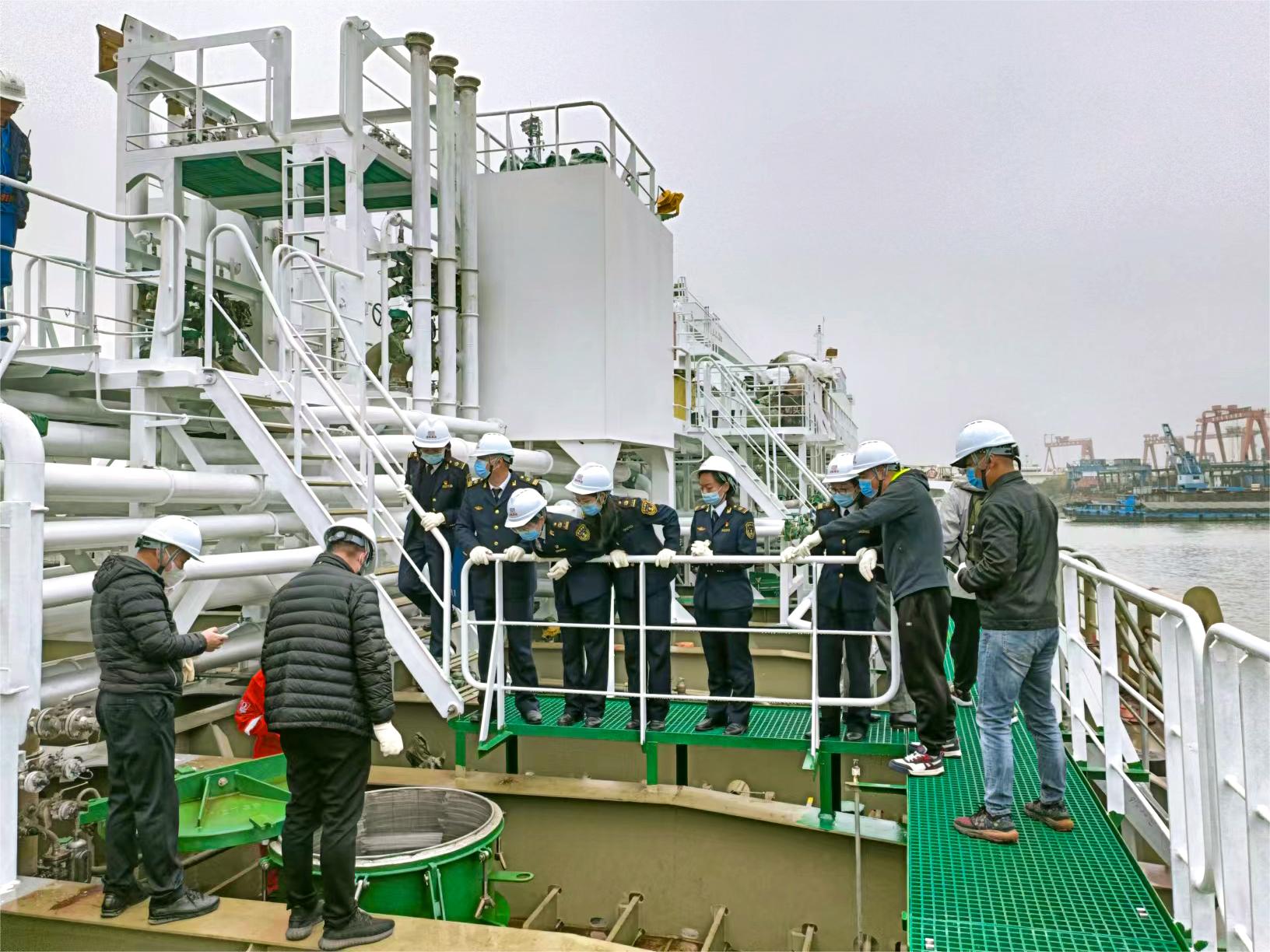 The group visited the bridge, deck, engine room and crew's living area, and had a comprehensive understanding of the ship's equipment, structure and characteristics. Leaders of the Nanjing MSA said that through this visit, the staff have the opportunity to understand the ship's situation on the spot, effectively strengthen the communication between government and enterprise, and hope that Shenghang Group can seize the current good opportunity to go from strength to strength.