On December 13, 2022, the delivery ceremony of Shenghang Group's 7450DWT chemical tanker was held at Jinling Shipyard in Yangzhou. Chairman Li Taoyuan, General Manager Li Guanghong, leaders of Yangzhou MSA (Maritime Safety Administration) and Jiangsu Branch of CCS (China Classification Society) attended the ceremony.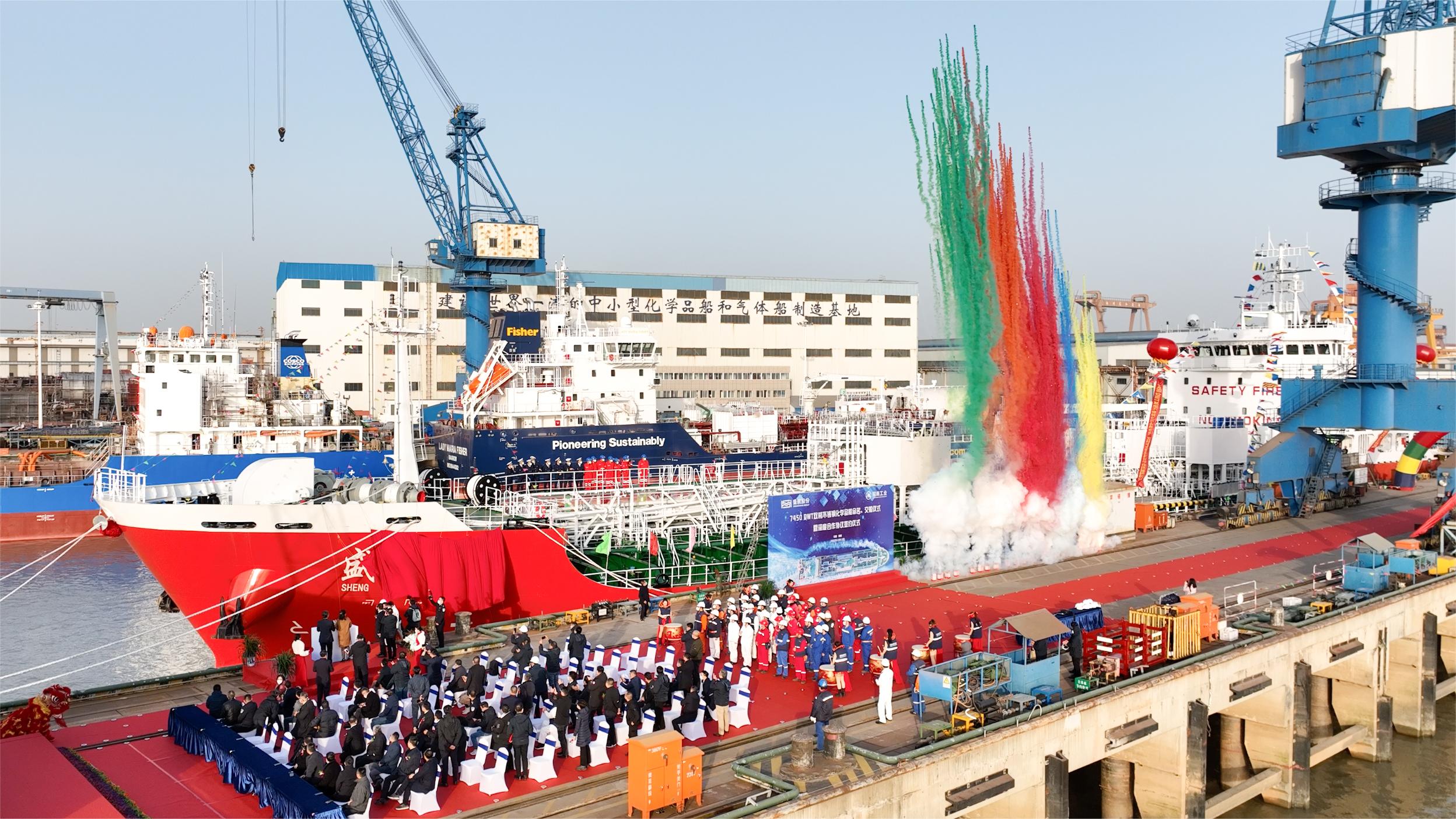 It takes only ten months for "SHENG HANG HUA 6" from the start of construction, keel laying, launching, trial voyage and delivery, which set a precedent for the speed and quality of domestic ship construction.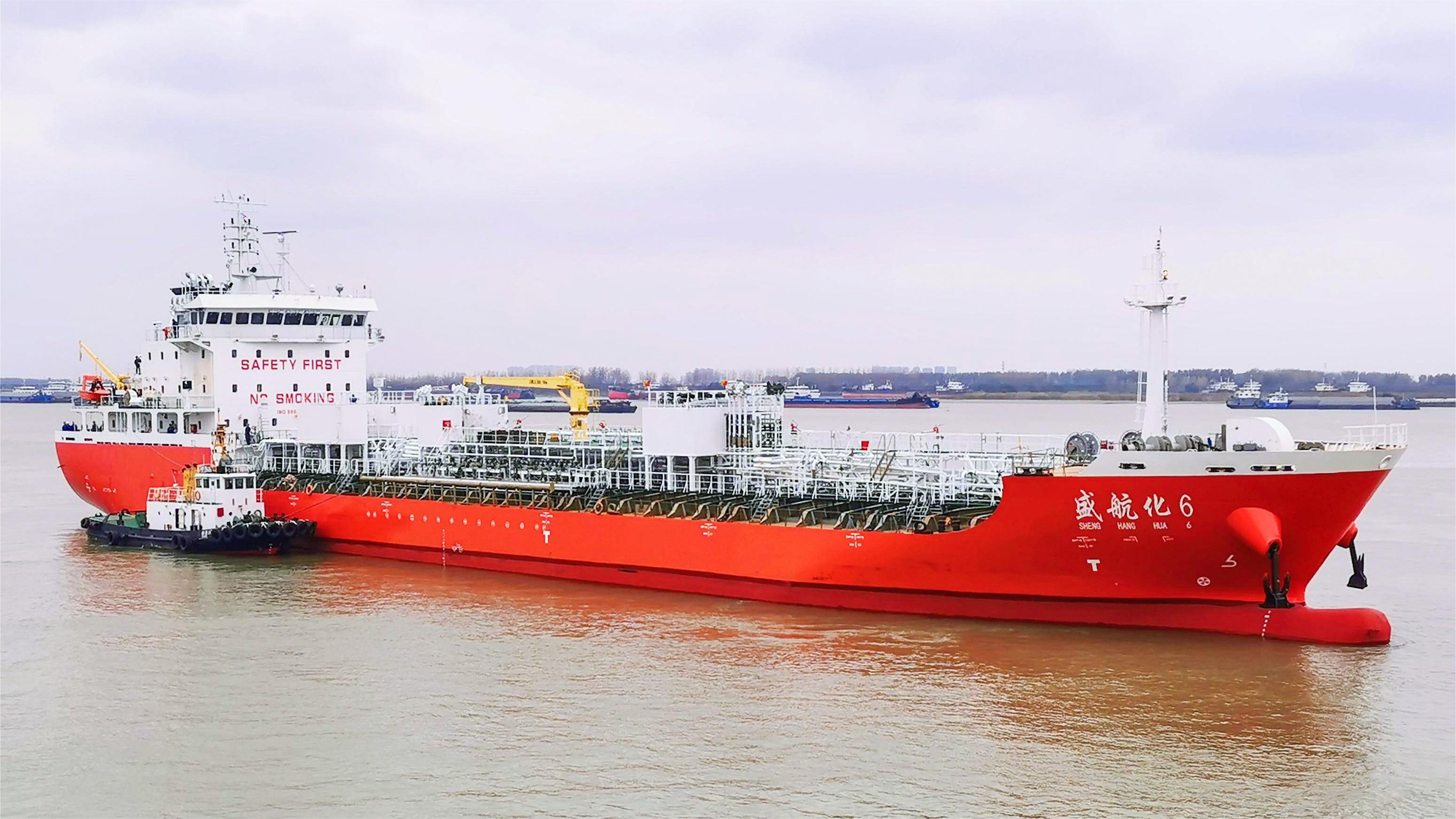 "SHENG HANG HUA 6" is a newly built chemical tanker of 7450 DWT with double-phase stainless steel and high-purity nitrogen production equipment, which can protect the cargo and ballast tanks with nitrogen, and is suitable for PO, MDI and TDI and other high-end fine chemicals. It represents the top technology level of bulk liquid chemical ships.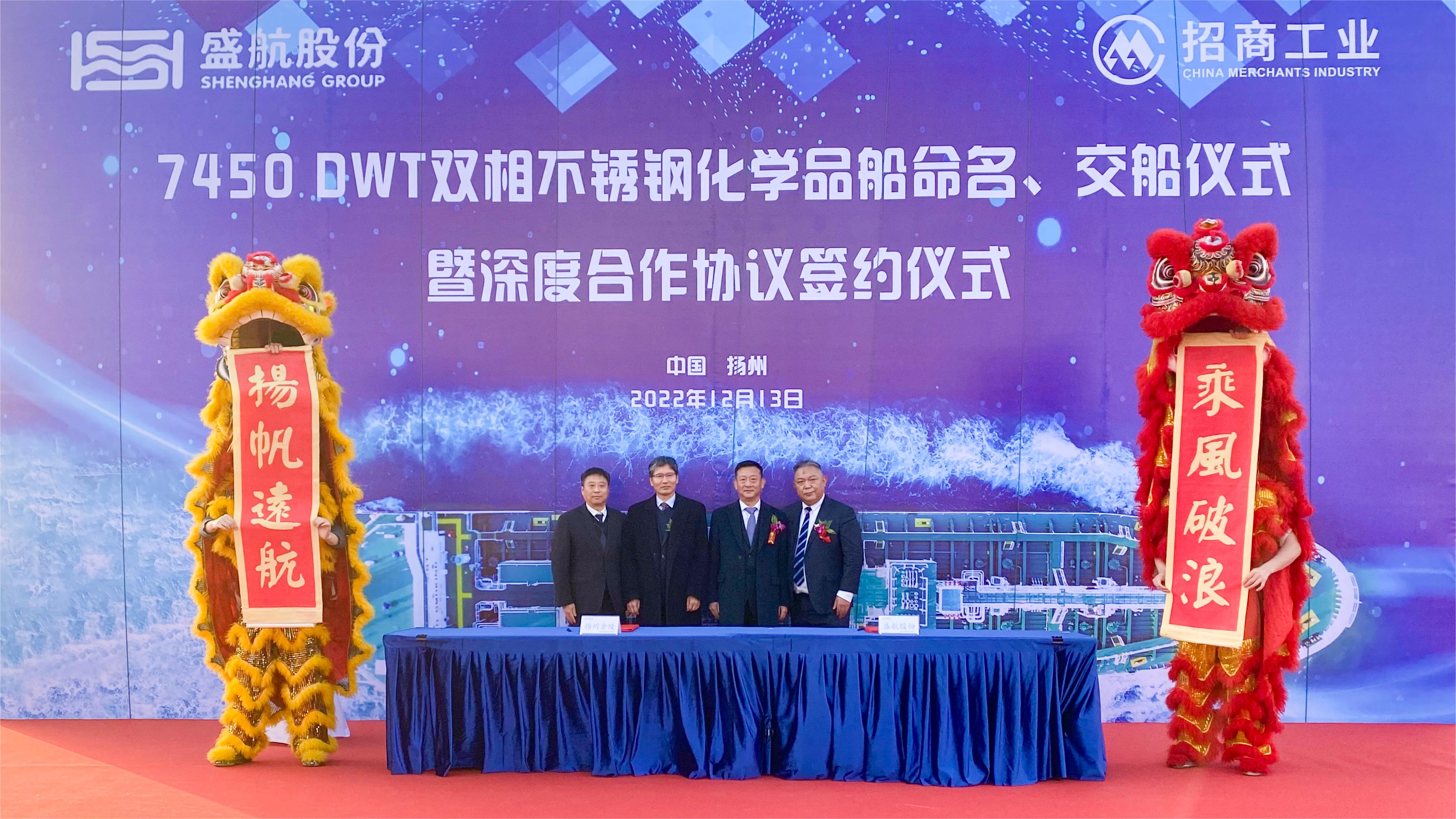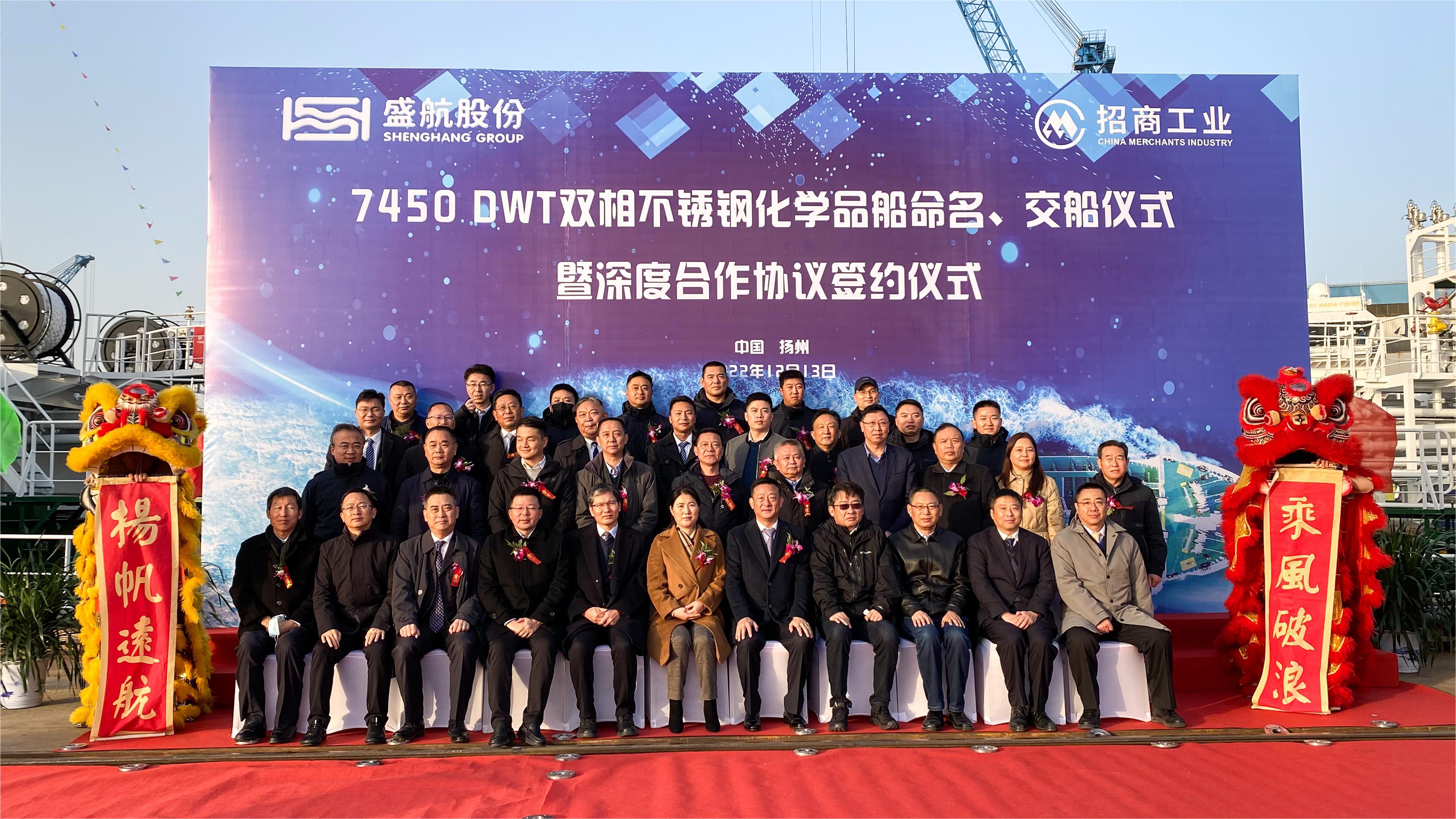 After the delivery ceremony, Shenghang Group and Yangzhou Jinling Shipyard held an in-depth cooperation signing ceremony. Starting from the construction of 7,450 tons chemical tanker as well as 5,500 m³ LPG carrier, a win-win and sustainable long-term cooperative partnership will be created.